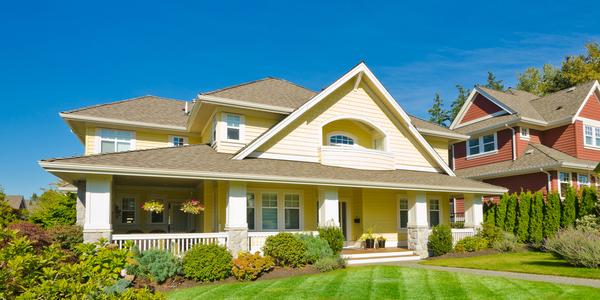 Downsizing
If you are currently living in a large or medium sized home and seeking a smaller property or lot that is newer and easier to maintain, you'r downsizing. Whenever you are considering a townhome, garden home, or condominium, the price range is in direct correlation with availability. There are some extraordinary townhomes and condos that rival plush high end custom homes and feature all the bells and whistles but they also come with a hefty price tag. Townhomes or condos with a more modest price tag are harder to come by, so one must be prepared and organized should an incredible opportunity present itself.

Selling A Home As A Senior Citizen
If you are a senior thinking about selling your home, I highly recommend doing some thorough research before you pull the trigger and decide to sell one of your most important assets. Selling your home as a senior is far different than selling as a young adult. The consequences of making the wrong choice can be permanent, regretful, and drastically reduce your quality of life. Don't let boredom fool you into thinking selling your home is necessary.
Factors To Consider
Knowing how much money you have coming in, minus bills and living expenses, is an absolute must prior to speaking with a Realtor. Expenses such as utilities, cable, cell phone, medication, doctor visits, groceries, fuel, spending money, insurance, and rent must be considered if you're contemplating the idea of selling and renting an apartment, If you have a car payment, you have to keep that going too. You can get so caught up in thinking about one or two hundred thousand dollars going into your pocket once your home sells, that you forget about your day to day and monthly living expenses.
Types Of Homes A Senior Might Consider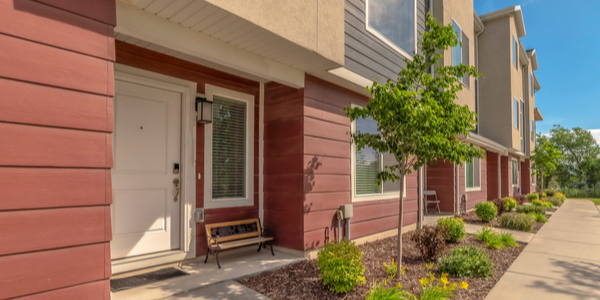 Condos, townhomes, and duplexes are popular considerations among some seniors and young adults. What most people do not realize is that they are very limited and hard to come by. However if you are a senior that is highly organized with your finances, you understand your budget, and you are not in a hurry to sell, moving into a more maintenance free property like this can definitely happen. And believe it or not it can be fun, organized, and easy. Having your finances together and understanding them is an absolute priority. The perfect scenario would be to purchase a smaller property and be able to pay cash for it from the proceeds of your current home, keeping your day to day living expenses the exact same. And who knows maybe you pocket some cash from the sale of your home along the way.
Moving Into An Apartment Complex
Apartments are not cheap. A one bedroom could easily run you twelve hundred per month. If your living expenses (no fun stuff, just bills) are $2,000 per month, you will spend $120,000 in five years. Can you imagine selling your home, moving into an apartment, having eight neighbors around you, no backyard to let the dogs out, no garage, and another 800 neighbors in different complexes all around you? Not to mention a leasing staff that care very little about your comfort and then burning through the proceeds from the sale of your home on rent? Selling your home is not something you take lightly, decide to do spur of the moment, or rush through. Because most homes, once listed will sell rather quickly in our market. Selling your home is the easy part. You do not want to put yourself into a vulnerable or dangerous situation. The service and care we receive today is so disappointing and the last thing you want to do is put yourself into a scenario where you have to deal with an uncaring property manager handling repairs, noisy neighbors, or door dings on your car because people aren't paying attention to what they are doing. Selling a home you own outright and then planning to rent as a senior is a bad choice in my opinion.
Senior Communities
There are some nice senior apartment communities out there that offer fantastic amenities, but the pricing model is similar to regular apartments. A senior apartment that is really nice could run you $1,200 – $2,000 per month (or more). And you're paying rent. You don't own it. If your money runs out, they will ask you to leave. If moving into an apartment is something you are just set on doing and your budget will more than cover it, I would recommend locating three or four senior communities and comparing the floorplans, the pricing and the amenities, to what an apartment complex is offering. Sometimes the amenities can be a real bonus. If you have children or grandchildren, living in a senior community close to family will also be a priority for you. Having a reliable, trustworthy family member alongside you will be extremely helpful.
Most homeowners understand that their property is worth much more today than when they bought it. If you are a senior citizen who has owned your home for more than 10 -15 years, exercise extreme caution when speaking to a Realtor regarding your home's value. A Realtor's pricing analysis might be low, but it will without a doubt sound high to you and you'll probably be thrilled. There is no need to leave ten or twenty grand on the table because the Realtor priced your home low, thinking it needed more updating. Care and pride of ownership go a long way. A clean well-kept property, in my opinion, can be more valuable than a home that is updated but rough around the edges.
Solicitors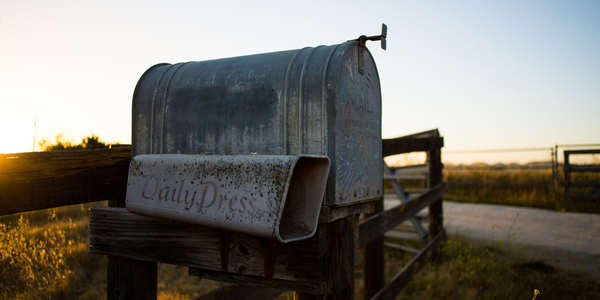 Are you receiving offers in the mail to sell your home, letters from Open Door giving you a price range your home may be eligible to sell for? Or direct phone calls from Realtors or investors? Fast cash offer, sell your home quick etc.? These services are interested in buying your home for a lower price and then immediately selling it for a quick profit. Some of these companies will lease your home for a year or two, let the value continue to rise and then sell it for an even larger profit. Use extreme caution and discuss these matters with loved ones.
Why Aren't More People Selling Their Homes
If you purchased a home three plus years ago, the value has risen a great deal. Why not sell and move up into another home? The answer is because the move up homes have rapidly increased in price too. This scenario is creating a frustrating home buying experience for a lot of people. Some would-be sellers have accumulated more debt and may not qualify to buy a more expensive house, even with a larger down payment used from the equity they received from selling their home.
Takeaway
Yes, your home is worth a lot more money. Selling it to rent is probably not a wise decision. Before you sign anything or decide to put your home on the market, assuming you have children or family to lean on for support, I would certainly recommend running this idea by a loved one and carefully planning.
Elderly Parent
Selling a home on behalf of a loved one can be difficult to navigate. The transition can be handled in a much more organized, loving, and optimistic way whenever a Living Trust is established. This way your parent can draft exactly what they want to happen and where they want to be if health issues prevent them from living in their home safely. Whenever health issues surface spur of the moment and without notice, important decisions are made last minute. Rushing through something as important as taking care of a loved one should not be handled in a fast paced manner. Basically important decisions are made for you rather than by you. Options for an elderly parent might be selling your home and their home to purchase a larger home that would offer a functional floorplan for this type of arrangement. If you already own a residence that would accommodate this type of scenario, moving them into your home may be an option. Holding onto their home rather than selling it is something you should certainly consider because the growth and demand we are seeing is not projected to slow down anytime soon, making real estate a very sound investment and cherished asset.
Take Away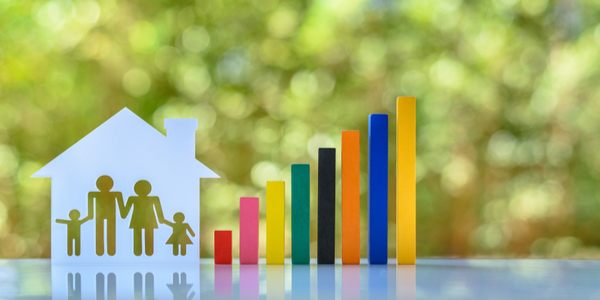 A living trust is an excellent tool to utilize. Holding onto an inherited home or a home that may need to be sold because a loved one is unable to safely handle day to day tasks is something to take into consideration before quickly putting it on the market. Be sure to weigh out the pros and cons carefully and strategically. Owning a second residence that is paid for outright can be an excellent retirement supplement that continues to grow in value year after year.