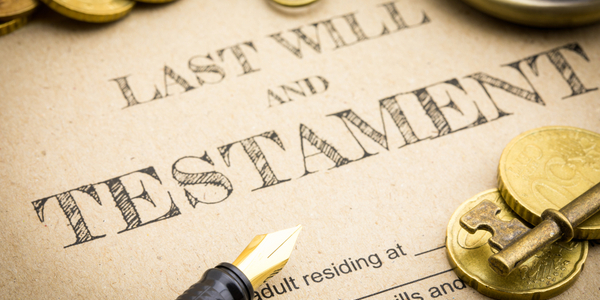 Selling An Inherited Home
When discussing an inherited home, hiring the right Realtor that can provide an accurate pricing analysis is a critical component. The Texas population is expected to triple from 2010 – 2030 in Houston, Austin, San Antonio, and Dallas- Fort Worth. Roughly one thousand people move here per day. Housing inventory has been on the low side for about six years, and the number of qualified home buyers continues to rapidly grow.
Population Growth And How It Will Influence Our Home Values For Years To Come
The lack of inventory and steady continued growth has created a long term supply and demand housing market in DFW. Gone are the days of inflated inventory during the summer months as homes sell year round now. The reason an accurate pricing analysis is so important is because homes that sell rapidly become old and dated comps very fast. A property that sells for $200,000 forty five or sixty days ago may bring $225,000 or $230,000 today. With the right real estate agent.
How To Find A Good Realtor
Choosing the wrong real estate agent can cost you a lot of money if you are selling an inherited home and are unfamiliar with the value or location of the property. Whenever a Realtor helps a homeowner determine their property value it's common practice for the agent to just pick out recent sales based off of size, bedrooms, number of baths and location. They tally up the home sales, give you a number, and tell you what your home is worth. If you're not familiar with the location, under valuing the property you've inherited could easily happen. And what Realtors should be doing to avoid this, is sizing up the recent sales, especially active inventory, and then ask themselves, "How does this listing that I am about to sell stack up with the competition?" I ask myself, "How much are homes like the one I am about to list going for in a neighboring suburb?" How many are available? Two or twenty?" I know those homes will not be used in an appraisal, but I also know a percentage of the buyers looking at my listing will be considering those neighboring communities. Calling attention to a unique feature your home includes that other properties rarely offer, such as a a full third bath or a feature all of the homes do have but none of the Realtors are highlighting or even bringing up is something you want to make sure your Realtor will do for you.
Selling An Inherited Home With Multiple Family Members
This may seem like a major undertaking, selling a home whenever four relatives inherited the property but it is virtually like selling the home for one individual. If one of the family members is out of state, they can close remotely. No problem. If one of the family members wants to buy the house straight out, you can go straight to the title company and bypass a Realtor. If the home is worth $200,000 and there are four parties associated with the inheritance, the person that wants to keep the home pays $150,000 for it. Or they finance the $200,000 and pocket $50K. Maybe one of the heirs needs a break regarding housing and this is the perfect opportunity to own, or maybe there is an up and coming grandchild that is working their way through college that could use the home.
Keeping An Inherited Home And Renting It
A good question for someone thinking about selling an inherited home is, "Can you keep it?" This is a good question due to the growth we are going to continue to see for years to come. It is very plausible that your children (if you have kids) are going to rent longer and buy fewer homes because of low inventory, rising prices, rising rents, and foreign investors buying up American real estate. So keeping an inherited home and renting it temporarily is certainly worth considering. Perhaps you do not have children and you are the sole heir, you too can benefit greatly by holding on to real estate you have inherited. Being a good landlord is not a hard job to perfect either. An outstanding landlord that is quick to respond to requests, and keeps the property running smoothly will secure a long term tenant in most cases.