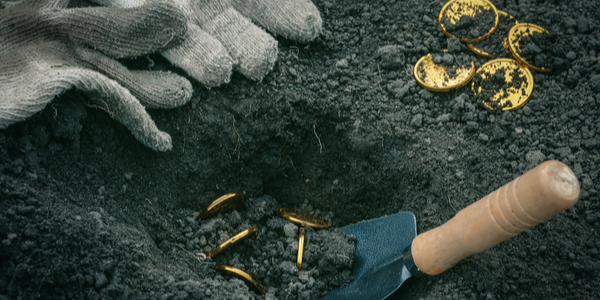 Hard To Sell Home
A hard to sell home can be categorized in many different ways. Location issues such as a business that is visible from your home, a busy road as you exit the property, or high tension power lines in the backyard can all be perceived as obstacles for those who are thinking about selling their home. A sharp listing agent however will figure out a way to turn them into selling points other people never thought of.
Other factors like floorplan, condition, a lack of features such as a garage or bathroom can also reduce the buyer audience or cause a home to stay on the market longer than one may particularly desire, which in turn can "brand" the home as Hard to Sell.
Luxury Or High End Homes
High end homes or luxury type properties with large price tags can also be categorized as hard to sell. These types of homes appeal to a smaller segment of home buyers.
Choosing The Wrong Realtor
Whether you're selling an incredible property or a hard to sell home, you want a talented real estate agent on your side. Sometimes a hard to sell home is nothing more than a phenomenal property the listing agent was just completely unaware of. The odds of this happening are greater if your Realtor is not local.
Don't let emotion or camaraderie be the driving force behind choosing a good Realtor.
Advertising A So Called Hard To Sell Home
The way these types of homes are marketed and advertised is so critical, much more important than a standard property with little to complain about. One type of hard to sell home is the phenomenal property that a Realtor lists in in a poor manner, forcing the real estate listing to go cold. Showings evaporate, people see the terrible presentation of the home online and the number of days it sat on the market without selling. Home buyers then assume it has issues of some sort, the real estate listing expires, does not sell and falls off the market. You see, when the home expires, cancels or falls off the market… the previous listing, price and days on market remain public information long after a home expires and even after it is relisted for sale by another Realtor. Actually in internet language, the previous listing will be visible forever. So raising the price if you're re-listing a home for sale is something very difficult to maneuver whenever everyone knows you were already willing to sell for a much lower price.
Providing Solutions
Sometimes a hard to sell home is nothing more than a fantastic property with hidden features or bonuses that people were not aware of due to something that is obstructing the home buyer's view of where the real value is. A home that backs up to a four lane road or a business offers more privacy, and an immediate solution would be to plant multiple 9 foot mature shrubs along the fence line. This scenario could cause a home listed for sale to sit on the market. A top buyer's agent in Southlake, Texas will suggest this type of solution to an obstacle that is preventing a home from selling to their buying client while showing your home.
Blocking Unappealing Objects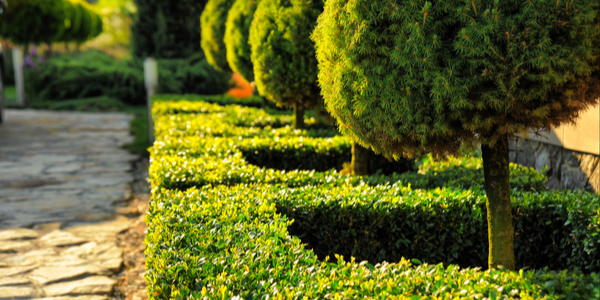 Sometimes there is a distant obstacle like a water tower in your line of sight as you exit the front door or walk into your backyard and the size perception can be manipulated. It is a large object but smaller from your homes vantage point. One solution, is to purchase a mature shrub, that is equal to or larger than the object, hiding its view. This technique can also be applied to blocking out things you don't want to see in your neighbor's yard, or a neighboring home, maybe the vantage point is through a window from inside your home or a bedroom window inside your home. Using nature as a way to remove unsightly objects that are out of your control or to enhance the view from inside your home is an effective technique or solution to your frustration.

Condition Issues
Homes in rough shape usually have to be priced in a way to account for the repair expense while leaving room to make a profit if it's a flip, or due to the inconvenience of having to update it. If a home needs sixty grand in improvement and labor costs to get it back to acceptable condition, you don't just take the market value and subtract sixty thousand dollars. You have to leave room for the new buyer to make a profit or inherit built in equity due to the hassle of updating the home that you didn't want to mess with. Even if there are no other housing choices, a qualified home buyer will likely pass on a home in great need of repair and continue to wait for the right property.
Figuring Out What Your Options Are If You Own A Hard To Sell Home
A person in this situation needs two home value estimates from their Realtor. One that is updated, clean and ready to go and a second home value estimate as is. It might make sense to have the home renovated before selling, it might not, but educating yourself is half the battle, and understanding how much money you stand to make once the home sells in both scenarios is a smart thing.
Pride Of Ownership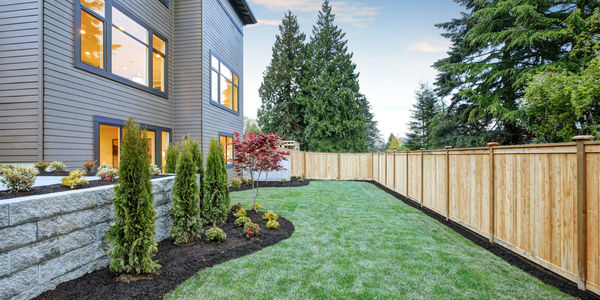 Now as a side note, a one or two owner property with no updates that is 60 years old but just in remarkable original condition will bring top dollar. Because care and pride of ownership is rare and valuable.
Takeaway
A highly skilled Realtor is a master at building value. A top listing agent in Colleyville, Texas is who you want on your side if you have a home with some challenges or a property that other Realtors have not been able to successfully sell. If you own a home like this, if you're saying to yourself, "My home isn't selling." Clean and detailed inside and out, through the attic to the garage is going to be a front and center component to selling your home at its maximum price and encouraging offers. Followed by maintaining this condition throughout the sale of your home. List your home messy, in great need of repair, and the offers (if you receive any) are going to be very aggravating.
So don't take shortcuts whenever it comes to cleaning and the prep work because this alone can be the determining factor in whether or not a home sells or sits on the market.