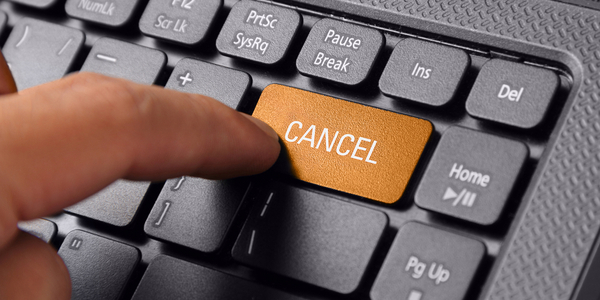 How To Change Real Estate Agents Or Cancel Your Listing
The thought of changing Realtors or cancelling your listing agreement is usually sparked very early on, when you immediately realize you have made a mistake, or little by little, as you slowly experience how your particular real estate agent operates, and you then begin to question your decision.
Service
The marketing and advertising platforms Realtors use are almost uniform across the board. So when you compare Realtors, you will notice the services they provide sound almost identical, because they are. From a veteran Realtor that has been in the business for thirty plus years to the Realtor that just started today. Keep in mind, the profit return for a Realtor representing a home buyer or seller is 92% in most cases. The average time spent on a real estate transaction from beginning to end is 10-20 hours of invested time. Realtor.com, Zillow, MLS, digital signatures, showing your home, the contracts we use. services such as these are free to the real estate agent. Zillow and Realtor.com do offer pay services to generate leads for the Realtor, but those services offer virtually zero value to an individual selling their home (they offer little value to the homebuyer either). Zillow and Realtor.com are not websites created for the public's benefit. They are Realtor referral services or lead generation services.
So don't get caught up in all of the familiar name brands and marketing jargon during your listing appointment. This may be one of the reasons you're researching different avenues and possibly changing Realtors. The real question about hiring a listing agent is, "Can you create more value than my home already offers. Can you sell it for above or at its maximum value under terms that enable me to comfortably move into a new residence? Can you sell my home in a streamlined, organized, detailed fashion and not waste my time?"
Changing Realtors is somewhat of a painstaking thought because you have to search for another real estate agent, schedule a time for them to tour your home again, answer questions about your home again, listen to another listing presentation and sign another listing agreement. Which is why many people stick with the agent they have even if they are unhappy.
While the education requirements for a medical professional or attorney do pale in comparison to a Realtor, there are stark parallels when comparing these three professions and it truly is remarkable how low the bar is set for a Realtor regarding licensing and education. On the extreme, to qualify to become a professional Realtor one must be at least seventeen and not have a felony. Those are the requirements, and a license can be obtained in as little as six weeks.
Once per month, three hundred plus new licensees attend orientation meetings with our association in Texas. Currently there are over one hundred thousand Realtors in the state of Texas alone.
Poor Marketing And Advertising

A home is listed on the MLS and the photos are blurry or the Realtor is seen in a bathroom mirror snapping a quick shot. No home should ever be advertised for sale by a Realtor without professional photos taken by a third party real estate photography company. It is just ridiculous in the visual and image driven world we live in to attempt to sell a home with shoddy photography, It's cheap, lazy and puts the seller in a weak position. At a 92% profit margin and a 10-20 hour investment on the Realtor's end, it's absurd. A top Realtor in Bedford, Texas that is going to sell a home fast will highlight and promote every square inch of living space. The home's description is a critical and vital tool a Realtor is hired to use as a powerful beacon to generate a high amount of buyer interest. Typos, inaccurate property descriptions, missing important features, and bad grammar equals a poor job. A top Realtor in Westlake, Texas will be a promoter. They will use proper pricing and value building verbiage combined with high definition photography, accurate descriptions, and feature driven advertising content.

Realtor Is Unavailable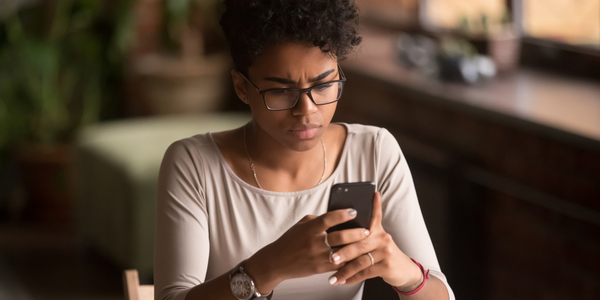 The Realtor seems to never be available, missed calls, long delays between email and text message responses. Whenever your Realtor does respond, you're given an answer that has nothing to do with your question. A Realtor is supposed to anticipate all of the questions and concerns you will have beforehand, ask additional questions, get confirmations and find out exactly what the owner expects out of the sale of the home, what their future plans are regarding their next move, and behind the scenes details for a better understanding of the seller's true goals. They hone in on those specifics and deliver in a high quality and polished fashion that results in a satisfactory experience with very little time being wasted. There is no excuse in today's world for poor communication on the Realtor's part.
An organized Realtor will tour your home, take good notes regarding your home's features and local amenities, have the listing agreement and supporting documents in hand to counsel the seller and will streamline the process so the owner can focus on their next purchase or move with confidence and a clear mind. They will not waste your time by providing irrelevant or inaccurate information.
How To Cancel Your Listing
First off, don't sign a six month listing agreement. Tell your Realtor you want to list for thirty days. Tell them to get your listing completely ready to launch in "Incoming Status", Tell them you want to see the photos, descriptions and the finished MLS listing before they hit submit. Under these terms you can easily let your listing expire if you are not satisfied with the service you are receiving and you can preview the MLS promotion of your listing before it goes live. You can also extend your listing after you get through two to three weeks, assuming your Realtor is providing a well-rounded service. A word of caution-make sure you are one hundred percent in agreement with the listing price and promotion because once your home is entered into the MLS system it will syndicate and the list price, property description, and any disclosures uploaded by your Realtor will be public information, for good (much of that data will remain public even if you sign on with another Realtor down the road.) Plus your listing becomes a historical record in the MLS system and your property's listing with the previous Realtor can be viewed easily simply by typing in your home's address in the MLS system. If you are re-listed with a new Realtor and a real estate agent with a buying client types your home address into the MLS system two queries populate. The cancelled listing and the active listing.
What To Say
If you decide to terminate your listing agreement contact the Realtor direct, tell them you want to cancel your listing, that you are not happy with the direction your listing is going and you want your home removed from the MLS system within twenty four hours. Two things could happen, the Realtor will email you the termination same day and you're released or the Realtor will tell you, "listing termination requires broker approval." If scenario two is the case you will contact the Realtors office and ask to speak with management. Eventually, you should receive a call from a manager if no one is available to assist you. They will offer to have another Realtor or managing broker take over selling your home. They may attempt to smooth out the issues after you explain why you are terminating or even offer a discounted listing commission in lieu of your troubles. You will then kindly demand a termination of listing form in writing, and you will ask that it be signed and dated the day of your request. The termination will state that you will pay no termination fees at all and will be free to list your home with the Realtor of your choosing as early as the following day. You will also elaborate into rational details that have brought you to this decision. List for six months and you could potentially be on the hook until your listing agreement expires. Then the world can see that your home sat around and didn't sell for 180 days.
Sometimes It's Hard to Tell Someone They Are Doing A Bad Job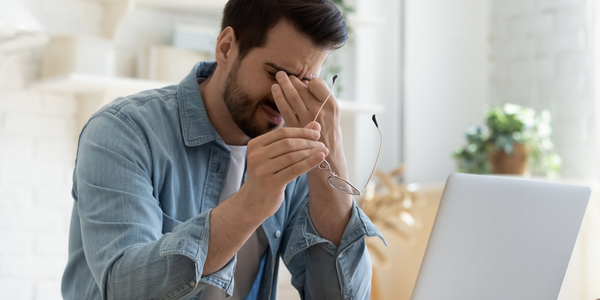 It is difficult and sometimes uncomfortable to tell a person you are not happy with the service you are paying for. We are also living in a world where service is becoming almost nostalgic and sometimes people know they are providing substandard services and do not really care. Once you decide terminating your listing is what you want, you want your home Cancelled – not Withdrawn. Withdrawn means the Broker / Realtor still have a vested interest in your home. More importantly you want it off the market because until it is removed, sitting there in limbo, in an inactive status with your current Realtor can hurt your selling position. You can't transition to another real estate agent or re-list your home for sale later on down the line until your listing is cancelled.
Listing your home with the wrong agent can hurt you financially, waste valuable time, and cause unnecessary stress and aggravation. It can also cause you to miss out on a great home that hits the market if you are trying to sell your home before you buy another property.