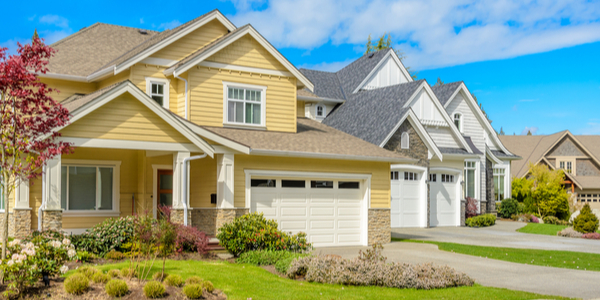 Buying A Second Home
Buying a second home can benefit you in many advantageous ways. Texas is growing in leaps and bounds. This growth is fueling a need for quality housing. Housing inventory has been low for years and will likely continue to be that way for quite some time. Owning a second home can be a lucrative financial venture if the second home purchase is well planned, strategic, and goal oriented.
Buying A Second Home And Having Children
One Benefit of buying a second home would be securing housing for your children. As demand continues to rise, rental rates and home values will follow. Purchasing a home, duplex, condo or townhome now, will enable you to transition your children into a home early on as they enter college or begin their career journeys as young adults. It's hard to imagine what home values in Southlake, TX will look like in ten to twenty years. One thing is certain… they will be higher. I anticipate younger generations will rent longer and buy fewer homes. Some may be lifetime renters. Obviously buying a second home will mean you have to lease the property until your children are old enough and responsible enough to pay for and maintain the property. A perfect scenario would enable you to charge twenty to thirty percent less than the going rate while your renting out your second home early on. Charging less increases your odds of securing a longer term tenant, the five to seven year type, and will translate to less wear and tear, hassle, and wasted time. This scenario is ideal because the renter will likely be unable to locate a better deal if they decide to look around for another property to rent. Benefit number two is the renter pays the mortgage for you and over time the property is paid off or close to being paid for. Plus the home will continue to appreciate simultaneously. Once your children move in and begin renting from you, you can again charge a very modest rate enabling them to focus on school and or their careers, not being bogged down right off the bat with a heavy expense load. Benefit number three, if you keep the rental property and own the home you are currently in, your children will inherit two phenomenal real estate assets that will assist in launching their careers, families, and goals further than most, later in life. Benefit number four, if you ultimately sell the property in clean, maintenance free condition you most certainly will reap a nice gain financially.
Buying A Second Home With No Children
If you currently own a home or are financing your residence, buying a second property or staying in your current house and buying another home is a great idea and worth looking into. Noting the growth I speak of above, buying a second home and renting it to a solid tenant with the goal of paying down the mortgage will pay off big and you'll eventually find yourself in a favorable position. Owning two properties outright and having one hundred percent positive cash flow coming in monthly is a huge boost to your retirement income stream. If two of the properties were renting for $2,750.00 per month you have $5,500.00 coming in each month on top of any employment income, retirement or social security payments. You also have two large assets that will likely continue to rise in value assuming the maintenance and condition are very solid.
Take Away
Our mortgage interest rates are at historical lows, but they will rise. Large substantial population growth is expected to continually churn for many years in DFW. Foreign investors have bought up Texas residential real estate in the hundreds of millions, and fewer people are selling their homes. Under these circumstances, finding the features you want in a home will be either almost impossible, too expensive or very timely due to limited inventory and high demand. Keeping your options open regarding purchasing a second home is something you should take seriously and position for. If owning a second property is something you are indeed considering being prepared is key.